Termite-Free Living In California's Inland Empire
Termites are pests that don't get the attention they deserve. While some pests make themselves obvious, termites tend to stay out of sight, which makes it all too easy to assume they aren't in your Inland Empire region home. However, if they do get into your house, they'll cause serious damage to all the wood inside, including the pieces that hold your house up.
Stopping a termite infestation, or preventing one from occurring, takes professional termite control. EarlyBird Extermination, Inc. has been eliminating and preventing termites for 25 years.
Our Termite Control Process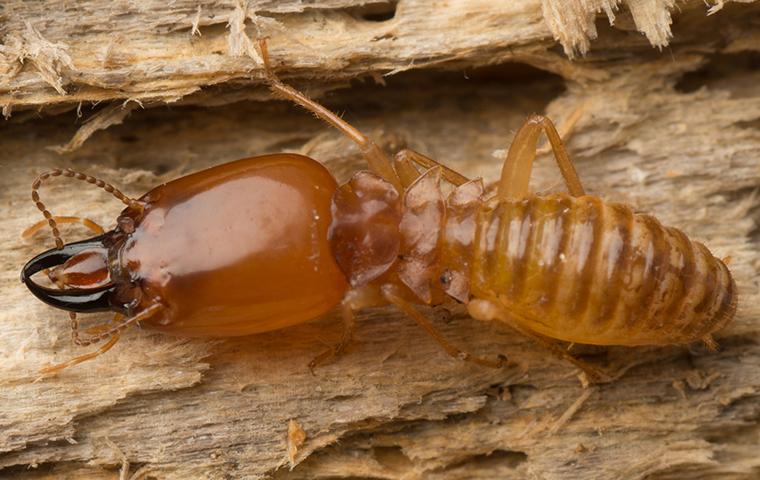 Free Inspection
There are several species of termites in our area, so identifying the type that is in your home is an important first step in providing you with the right method of termite treatment. It's also important to determine whether or not you have an active infestation so that we can identify all areas of damage.
When we inspect your house, we can be as targeted or broad as you wish. A full inspection is the best way to check your home for any damage, and it allows us to get into the areas that are out of the way and more likely to show signs of damage. We'll inspect crawl spaces, basements, attics, garages, and outbuildings, looking for any signs of activity and damage. We'll also look for any areas where there is wood-to-soil contact and make recommendations about getting rid of those areas; these are where termite infestations often begin.
Treatment
Once we know if you have an active infestation, and if you do, what type of termites are in your house, we'll recommend a treatment method. Some termites require fumigation treatments that involve tenting your house. We subcontract this service out.
We can treat most termites with our Termidor® treatment. We'll drill through your slab, inject Termidor® through the holes, then refill the holes. When termites come in contact with Termidor®, they bring it back to their colony where it can make its way through to every member, eventually leading to the colony's destruction. Our Termidor® treatment comes with a five-year transferable warranty.
We also offer light to moderate repair work. If your home has or had an active termite infestation that caused damage, we can repair or replace wood that has been damaged by them.
Pre-Construction Treatments
If your home is not yet built, we offer pre-construction treatments that will protect it from the moment the sill is placed. We'll sterilize the soil before the concrete is poured. This treatment comes with a seven-year warranty.
Wood-Destroying Insect Reports
If you are in the process of buying a house or refinancing your current home, your lender may require you to have a Wood Destroying Insect Report filed. You'll get this report after there's a thorough inspection to look for any signs of damage caused by wood-destroying organisms, such as termites. One of our experienced technicians will examine the home, then write up the proper paperwork to file with you or your lender.
Protecting Your Inland Empire Home From Termites
If your house currently has no protection from termites, it's time to do something about it. Termite control is one kind of pest control that makes far more sense to get before the pests have a chance to invade. EarlyBird Extermination, Inc. offers expert service to prevent termite infestations, as well as to eliminate active infestations. For protection from wood-destroying termites, contact us today.
Learn more about our home pest control and commercial pest control services.
Request Your Free Estimate
Complete the form below to schedule your free estimate.