Controlling Weeds In Your Inland Empire Lawn
If you spend any time trying to make your lawn and landscaping look nice, you understand the frustration of discovering weeds amid your hard work. Weeds are hardy and can spring up almost anywhere on your Inland Empire property, despite your best attempts to keep them at bay. If your lawn has weeds that you can't get rid of, it may be time to call in the professionals. EarlyBird Extermination, Inc. offers a variety of weed control services to meet your needs and get you the healthy, beautiful lawn you've been wanting.
Our Weed Control Offerings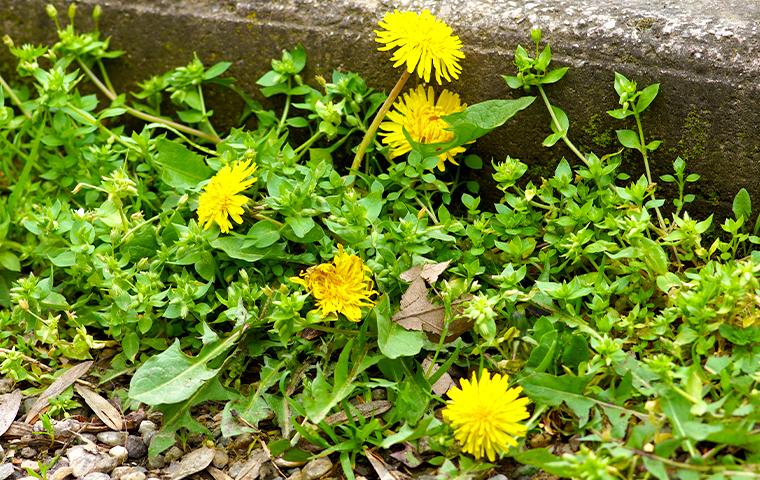 At EarlyBird Extermination, we understand that different properties have a wide variety of weed control needs. That's why we offer a variety of weed control services, including the following:
Bare Ground Weed Control
We'll spray a soil sterilant to prevent seeds from germinating.
Pre-Emergent Weed Control
We'll put down weed control before the seed can germinate and emerge from the ground.
Post-Emergent Weed Control
We'll spray the weeds themselves that have already germinated and emerged from the ground.
Broadleaf Weed Control
This service treats dandelions, Kikuyu grass, and weeds.
Lawn Maintenance
We will fertilize your lawn and spray it to kill junk grass and weeds.
Vegetation Control
This service creates fire breaks. We offer mechanical vegetation control that is a non-chemical treatment.
Weed Barriers & Mats
We'll put these in a planter to prevent weeds from growing through.
Before performing your weed control service, we'll do an inspection to see exactly what you need. We'll then perform your treatment, which will take 45 minutes to an hour and a half per acre, depending on the issues we have to address.
We warranty our weed control services. Please contact us to learn more.
Your Thriving Inland Empire Lawn Starts With EarlyBird Extermination
If your lawn has seen better days, it's time to call EarlyBird Extermination, Inc. Our weed control services can eliminate the weeds that are choking out the healthy growth, allowing your lawn to thrive once again. With our variety of services, we will identify your lawn's problems and develop a treatment plan to eliminate those problems. To get started, contact us today.
Learn more about our home pest control and commercial pest control services.
Request Your Free Estimate
Complete the form below to schedule your free estimate.